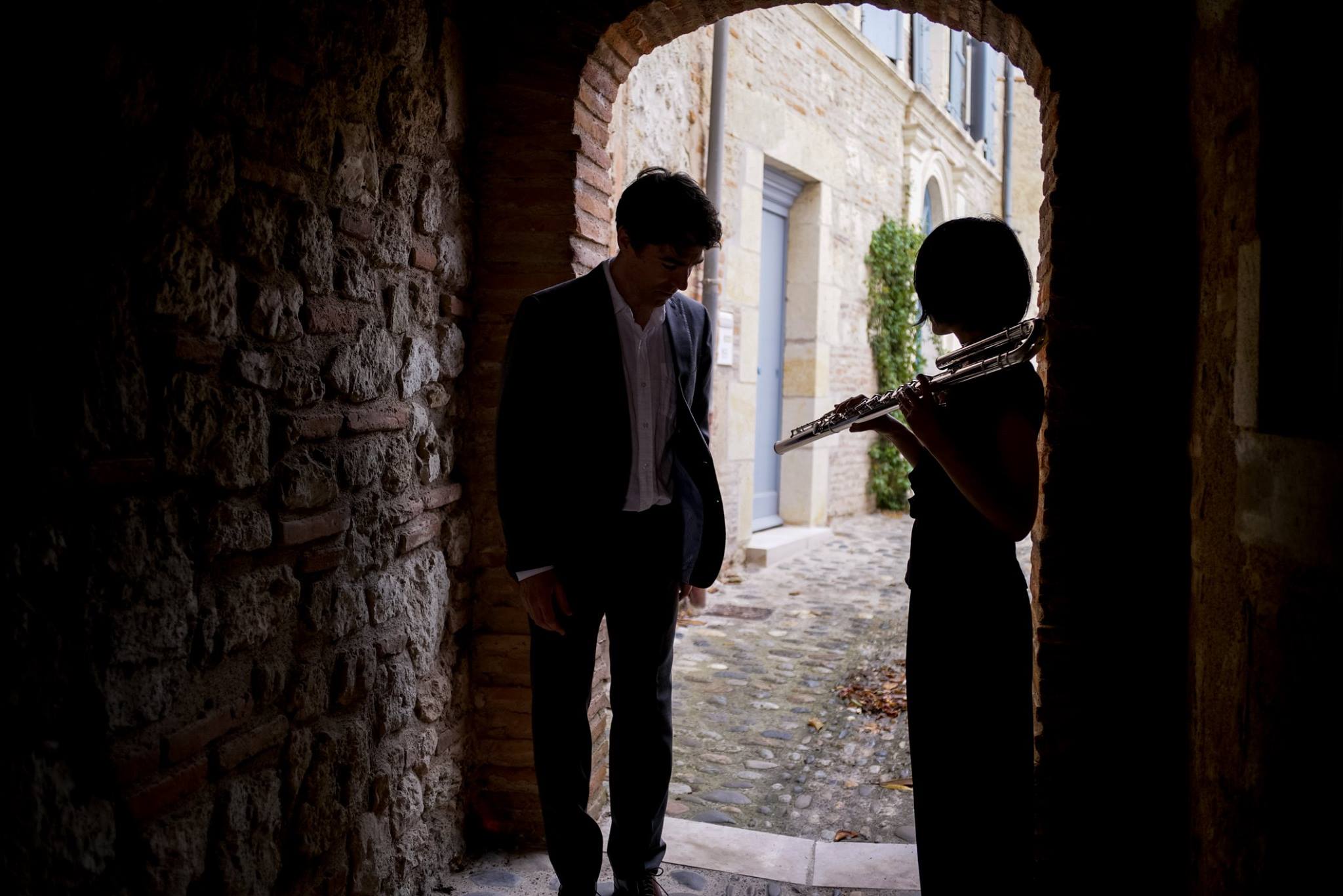 The daily morning classes with Colin Gee in Movement Technique, Analysis of Movement, and Improvisation / Creation of Material form the foundations of the Festival. Afternoons are spent developing more personalized work and collaborating with live performances by ensemble Ecce. The Festival culminates in opportunities for Movement Fellows to perform their choreographed works.
Classes focus on the relationship between movement and persona. They are generally divided into warm-up / technique, movement and context, and broader discussions of phrasing and narration. Colin Gee's mentoring is inspired by the work of Jacques Lecoq and Etienne Decroux. Colin has adapted aspects of their work in mask and movement-theatre styles into dance performance forms. The classes are in a progressive series share and a core practice.
Evening gatherings will be a time for fellows to meet, share insights, and be inspired by the ancient village of Auvillar.
Colin Gee, Movement Program Director, trained at Ecole Jacques Lecoq and Dell Arte School of Physical Theater. He toured widely with Cirque du Soleil, and has worked internationally making movement-based work - dance and devised theater - since 1997.
Daily lessons, private coachings and participation in Masterclasses.

The opportunity to collaborate choreographically on a concert premiere with musicians and composer fellows from the Music Program.
Professional audio / video documentation of your work.
The opportunity to create site-specific work in the extraordinary village of Auvillar.
Recommendation for fellowship residency at the USA campus of the VCCA (the festival's organizational partner).
Housing, all breakfasts, lunches and some dinners, and pick up and drop off from Gare de Valence d'Agen.
Total Festival Participant Fees (all inclusive) $1600.
- Applications must be submitted online.
- Email your application along with the following materials to: eccemailbox@gmail.com.
- Please include the 'Movement and Dance Program' in the subject.
- Be sure to submit your $50 application fee.
Materials:
Biography (200 words max) or CV
Links to no more than three work samples (mp4s, videos, vimeo. Links should not expire or be password protected. Please no links to downloads)
Completed Application Form (download here)