Summer 2019 Composer Faculty:

Kaija Saariaho | Francesco Filidei | John Aylward | Martin Brody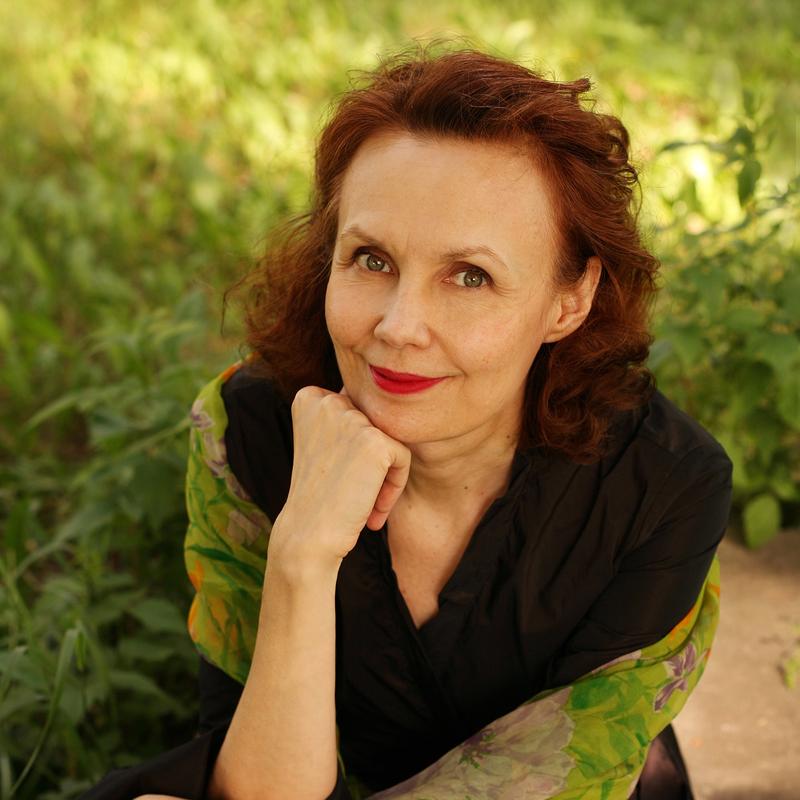 Kaija Saariaho is a prominent member of a group of Finnish artists who are making a worldwide impact. She studied in Helsinki, Fribourg and Paris At IRCAM, Saariaho developed techniques of computer-assisted composition and acquired fluency in working on tape and with live electronics. This experience influenced her approach to writing for orchestra, with its emphasis on the shaping of dense masses of sound in slow transformations. Significantly, her first orchestral piece, Verblendungen (1984), involves a gradual exchange of roles and character between orchestra and tape. And even the titles of her, linked, pair of orchestral works, Du Cristal (1989) and …à la Fumée (1990) suggest her preoccupation with colour and texture.

Although much of her catalogue comprises chamber works, she has turned increasingly to larger forces and broader structures, such as Orion (2004), Laterna Magica (2008), Circle Map (2008). The detailed notation using harmonics, microtonaly and detailed continuum of sound extending from pure tone to unpitched noise – all features found in one of her most frequently performed works, Graal Théâtre for violin and orchestra (1994). Her catalogue also includes Aile du songe (2001), Notes on Light (2006), D'OM LE VRAI SENS (2010), Maan Varjot (2014). In 2015, Gerald Finley and Los Angeles Philharmonic Orchestra, conducted by Gustavo Dudamel, premier True Fire for baritone and orchestra. From later nineties, Saariaho has turned to opera, with outstanding success: L'Amour de Loin (2000), Adrian Mater (2006), Emilie (2010) and the oratorio La Passion de Simone (2006). Her opera Only the Sound Remains was premiered in March 2016 at The Dutch National Opera. Other performances will follow in Paris, Helsinki, Madrid and Toronto. Saariaho has claimed the major composing awards: Grawemeyer Award, Wihuri Prize, Nemmers Prize, Sonning Prize, Polar Music Prize. In 2015 she was the judge of the Toru Takemitsu Composition Award. Kaija Saariaho's harp concerto Trans was premiered in August 2016 by Xavier de Maistre and The Tokyo Symphony Orchestra, conducted by Ernest Martinez-Izquierdo at the Suntory Hall, Tokyo.
Born in Pisa in 1973, Francesco Filidei graduated from the Conservatory of Florence and the Paris Conservatoire winning several first prizes. As organist and composer, he has been invited by the most important festivals of contemporary music, perfomed by orchestras such as the WDR, the SWR, the RSO Wien, ORT, RAI, the Tokyo Philharmonic and the Bavarian Radio, La Verdi, and by ensembles such as Linea, L'Itinéraire, EOC, Intercontemporain, Les Percussions de Strasbourg, Klangforum, Musikfabrik, Recherche, London Synfonietta, Tokyo Synfonietta, Ictus, Neue Vocalsolisten, at the Berliner and Paris Philharmone , the Suntory Hall and Tokyo Opera, the Theaterhaus Vienna, the Munich Herkulessaal, the Zurich Tonhalle among many others.
After obtaining a commission from the IRCAM Reading Committee in 2005, he was awarded the Salzburg Music Forderpreistrager (2006), the Takefu Prize (2007), the Siemens Forderpreistrager (2009), the UNESCO Picasso / Miró Medal of the Rostrum of Composers (2011), the Abbiati Prize (2015), the Charles Crow Academy award (2016). He was composer-in-residence at the Schloss Solitude Academy in 2005, member of the Casa de Velázquez in 2006 and 2007, resident at the Villa Medici in 2012-13, fellow of the DAAD Berlin and composer-in-residence at 2e2m in 2015. He has taught composition at Royaumont ("Voix Nouvelles"), the University of Iowa, Takefu, the International Young Composers Academy in Tchaikovsky City, and at Darmstadter Ferienkurse. He has been appointed Chevalier des Arts et des Lettres by the French Ministry of Culture and he is currently Musical Advisor of the Fondation I Teatri of Reggio Emilia.
After his first Opera on Giordano Bruno, performed in Paris, Porto, Strasburg Caen, Milano, is working on a new Opera for the Opera Comique in Paris on a Novel by Zamiatine. His works are published by Ricordi from 2018.
John Aylward's music has been widely recognized as some of the most creative, engaging and inventive of his generation. The Boston Globe has described Aylward as a composer of "wide intellectual curiosity" who "summon(s) textures of efficient richness, delicate and deep all at once". And among his American Academy of Award citations, he is recognized for "harmonies that always move, always inflect" and " zones of suspended motion and otherworldly calm". A pianist first, Aylward infuses his compositions with a technical virtuosity taken from the keyboard, and his music demands a kind of attention to detail that rewards in its subtleties and possibilities for expression and interpretation, connecting his work to the a wide expanse of traditions. Born in the Southwest US, his work often takes on the concerns related to that landscape and culture: ancestral concepts of time, appropriations of indigenous cultures into surrealism and impressionism, and the connections between native traditions and Greek and Roman mythology.
As Director of the Ecce Ensemble, Aylward has performed and produced hundreds of premieres and performances of modern works from all aesthetic corners. Ecce has also functioned as a kind of laboratory in which Aylward has been able to explore larger and more expansive work through rigorous rehearsals, workshops and the confidence of performers he has collaborated with over many years.
Recent awards and fellowships include those from the John S. Guggenheim Foundation, the American Academy of Arts and Letters (the Walter Hinrichsen Award and the Goddard Lieberson Fellowship, the Radcliffe Institute at Harvard University, the Koussevitzky Commission from the Library of Congress, The Fromm Foundation at Harvard, and from the Fulbright Foundation (Berlin). John lives in Cambridge, Massachusetts and teaches music composition at Clark University.
Primarily a composer of concert and theatrical chamber music, Martin Brody has also written extensively for film and television. He has received various awards and commissions, among them the Academy-Institute Award from the American Academy of Arts and Letters, three fellowships from the National Endowment for the Arts, a Guggenheim Fellowship, and commissions from the Fromm Foundation at Harvard, the MacArthur Foundation's Regional Touring Program, the Artists Foundation, and the Massachusetts Arts and Humanities Council. In the fall of 2001, he was Fromm Composer-in-Residence at the American Academy in Rome. Brody is president of the Stefan Wolpe Society and has also served as a Director of the League of Composers-ISCM, the Composers Conference, and Boston Musica Viva. In 1987 he collaborated with the ethnomusicologist Ted Levin to initiate a US-USSR composers exchange sponsored by the International Research and Exchanges Board, the first such exchange to occur in 25 years. He has written extensively on contemporary music and serves on the editorial board of Perspectives of New Music. He is Catherine Mills Davis Professor of Music at Wellesley College.